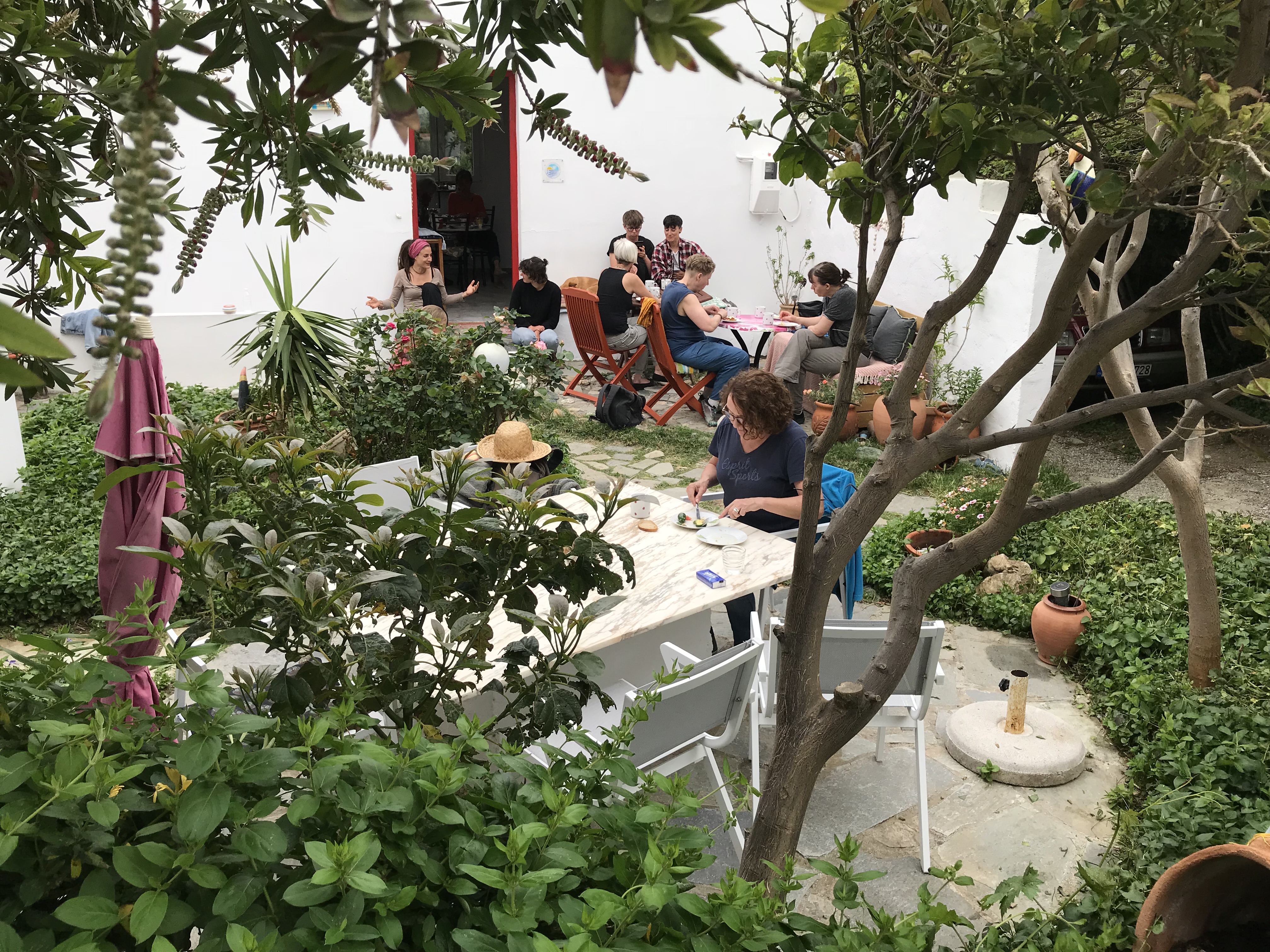 Cassiopeia is located in a wild, romantic scenery – behind us the mountains and in front of us the endless sea, shimmering in every shade of blue. The beaches are reachable by foot within thirty minutes.
The courtyard is in the center of the property. The kitchen with the breakfast room, where coffee or tea are available, is just two steps away. The kitchen can be used by our visitors after the breakfast.
The rooms are almost all equipped with a double bed. They have a terrace, air conditioning and private bathrooms with showers and toilets. Furthermore you can already see the sea from your bed.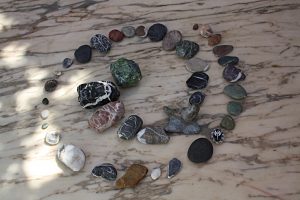 Spring and fall are a fantastic time to explore the diversity of the island and to walk the footsteps of matriarchy – maybe one finds the fabled labyrinth.
Best time of course is in summer with bright blue sky and deep blue sea. There are five beautiful bays nearby for swimming, diving and joyful sunbathing, one of them welcomes nudism too. Sunbeds are available, in cosy tavernas there'll be taken care about you. The beaches around Plakias are awarded a blue flag for extra clean water. In the summer a sea breeze is making the heat bearable and in the nights you can feel the ease and the power of a place of women with an enchanting sky for your dreams and shooting stars for your wishes.